Whenever there is talk about a new state establishing online sports betting the first question on the minds of most relates to which operators will be present. All too often, the answer to that question consists of the same names, including BetMGM, DraftKings, and FanDuel to name a few. Rarely do we see a new entrant to the industry that is truly new.
Colorado is set to alter that status quo with the launch of Novig, a sports betting exchange that traces its roots not to Las Vegas and Atlantic City, but to Harvard and the NFL. Despite Novig's unorthodox origins, the company led by two recent Harvard grads is set to launch operations in Colorado in October and has just secured nearly $6.5 million in seed funding, some of which came from prominent sources.
Unlikely Beginnings and Unlikely Investors
Novig founders Kelechi Ukah and Jacob Fortinsky do not appear, on paper,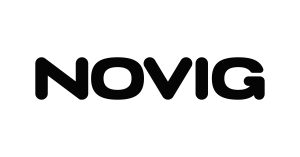 to align with what most people might think of when they think of online sports betting site founders. At not even 30 years old they are younger than most other online gambling operators, but what stands out most is that the two met at Harvard during their undergraduate studies, undergraduate studies that could not be further removed from the sports betting world.
Fortinsky focused his education on philosophy and political science whereas Ukah focused his studies on science and math. Upon the conclusion of their respective undergraduate degrees, both Ukah and Fortinsky had ample opportunities to pursue successful careers but have instead chose to pause all of those plans in pursuit of a venture that could not seem further removed from the hallowed halls of Harvard University. That is because a small sports betting venture started by Fortinsky in March 2021 has now raised over $6 million in seed funding from some of the biggest names in investing and sports, including investor Paul Graham and NFL Hall of Famer Joe Montana.
A Sportsbook Built by a Sports Bettor
Despite what it may seem on its face, the story of Novig is not simply one of two Harvard-educated geniuses leveraging their connections and education in order to make some money in a growing industry. Instead, the idea of Novig was born of Jacob Fortinsky's affinity for betting and frustration with the offering of most online sportsbooks.
Fortinsky's frustrations had less to do with the sports markets or bet types being offered by online sportsbooks and everything to do with how modern sportsbooks operate. His issue was with the vig charged by all online sportsbooks in order to ensure they turn a profit. Though the percentages taken from bettors by the sportsbooks does vary, it is always there.
In an interview with Forbes, Fortinsky explained what he thinks about how online sportsbooks operate by saying, "It felt very inefficient, outdated, exploitative. The number one reason why people stop sports betting or don't start sports betting is there's a fundamental understanding that the house always wins. The game is sort of rigged against the everyday bettor. You're just a pawn in their game, effectively. I felt like there's a lot of opportunity to create a more fair, transparent and efficient system."
It was this line of thinking that led Fortinsky and Ukah to create a sportsbook where odds are determined by the bettors, not the sportsbook. In many ways, Novig operates more like a stock market than a traditional online sportsbook to ensure that bettors get the most value for their bets.
A New Way of Betting
At Novig, bettors will be able to "buy" and "sell" bets the same way traders can buy and sell stocks. Though sites like this are already popular in Europe, where sports betting has existed prominently for decades, there are few examples within the US market.
For most bettors on Novig, there will be no fees charged for bets. Though there are exceptions in the form of fees charged to some high-dollar net winners, Novig is breaking the mold by giving bettors the power and control to determine their winnings.
Extensive beta testing has been done in Colorado, and by almost every measure it was a success. With only 200 users, Novig saw more than 15,000 orders (bets) placed over the course of just two weeks. What's more, interest in Novig is skyrocketing such that Novig can hardly keep up with the number of prospective Colorado users trying to become beta testers themselves. Novig expects to be fully live in Colorado sometime in October and is then setting its sights on the east coast, first with New Jersey and then Ohio.